SOJO takes part in HANNOVER MESSE
From April 25th to 29th, 2016, SOJO was invited as an exhibitor to take part in Hannover Messe, which is the biggest industrial fair. The Hannover Messe (HM; English: Hanover Fair) is the world's biggest industrial fair. It is held on the Hanover Fairground in Hanover, Lower Saxony, Germany. Typically, there are about 6,500 exhibitors and 250,000 visitors. Nowadays, the Hanover Fair covers all areas of industrial technology.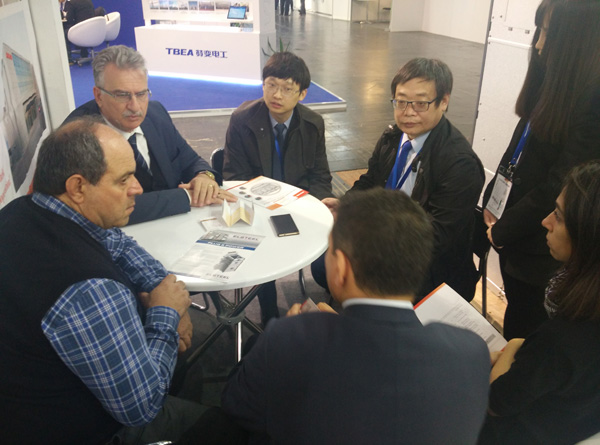 SOJO, as one of a few Chinese technology companies exhibited in Hannover has attracted large amount visitors from all over the world. And the exhibited and eco-friendly product such as solid insulated switchgears have been praised by many visitors.