XGN15-12 Unit Type RMU is a kind of modular, extensible metal-enclosed switchgear, which features are: smaller dimension, lighter weight, simpler structure, flexible operation, easy installation and so on. It could be used in the power network of AC 50 Hz, 12kV. The employment of sensing technology and the latest integrated protection devices makes it well positioned to meet the changing needs of the market. Its applications include: urban residential distribution, small distribution stations, switching station, shopping malls, airports, railways and other fields.
Product Model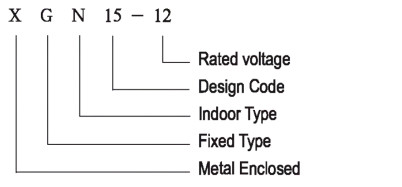 Product Features
• The busbar room is designed to be in the upper part of the RMU, and thus the busbar connects the entire row of switchgears;
• SF6 load switch is used to be the top unit of the load switch RMU;
• There is adequate cable room, the lower outgoing line is connected by the non-shielded cable connector, thus makes it simple and easy to install;
• The mechanism box is equipped with spring operating mechanism and mechanical interlock device, the operation is simple and reliable.